Simple & Affordable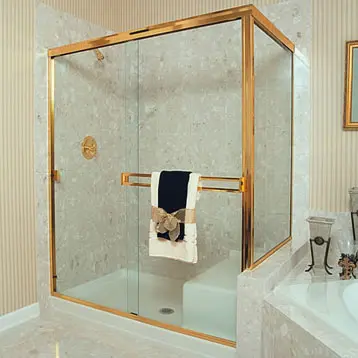 Sliding Door Enclosures: Cardinal Series
Our first choice in reasonably priced, high quality semi-frameless enclosures.
Offered in 3/16" to 1/4" glass thicknesses, in an extensive selection of decorative glass types, including: clear, obscure, rain, glue chip, reed, bamboo, and more.
Frame available in seven finishes.
Features true bypass doors.
Finish Options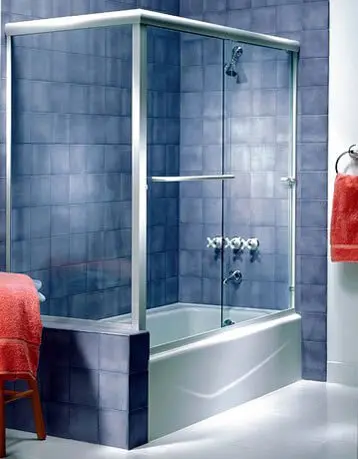 Sliding Door Enclosures: Euro Series
Light Euro Series - features Cardinal's light-duty Euro header, 3/16" thickness glass, and includes clamp-on, single towel bar.
Traditional Euro Series - features 1/4" thickness, clear glass, and through-the-glass towel bars.
Euro Series - Includes Cardinal's heavy-duty header, necessary for taller and wider units.
Heavy Euro Series - Features a heavy-duty Euro header and 3/8" thickness glass, and optional features such as Cardinal S-Curve glass and recessed finger pulls. In addition, the Heavy Euro series is able to accommodate our patterned 3/8" thickness glass and also our 3/8" thickness Venetian cast glass pattern.
Glass Options
Hardware Options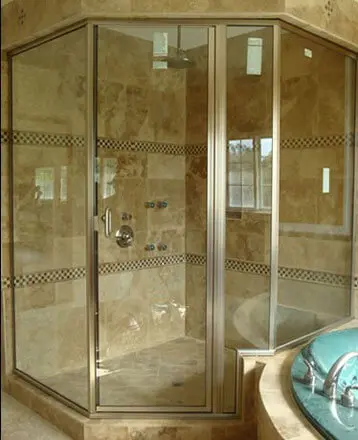 Swing Door Enclosures:
Our semi-frameless swing door enclosures come with a wealth of design options:
Eight standard finishes and 55 custom powder coat colors.
14 clear, colored and patterned glass types to choose from.
Three header styles.
A steam kit header is available for floor to ceiling enclosures.
Numerous pull options, including: a basic stock pull, through-the-glass c-pull, Apollo style c-pull, or towel bar/pull combination. In addition, you can choose to add a Venetian cast glass pull, or to work in conjunction with our designers to create a pull unique for your shower enclosure project
Barn Door Shower Enclosures:
The latest in shower enclosure system design and functionality.